Mabel's Labels
Fundraising Program



The Hillcrest PTA has begun a new program with Mabel's Labels.
Click Here
Label your kid's clothes, camping gear, and sporting equipment with these personalized labels. Hillcrest will earn 20% back on every order that is placed through the link.
Welcome to Hillcrest School
Hillcrest is a K-8 school located near Broadway Terrace and Hwy 13, in Oakland, California. Our community of teachers, staff, parents and students strives to provide all students with a firm foundation in academic skills and an appreciation of lifelong learning. Due to over capacity with all grades at Hillcrest, please contact the OUSD student assignment office for the 2013 school year.
---
Hillcrest 2014 Benefit and Auction | Saturday, November 1, 2014
Preparations are under way for the 2014 Benefit on November 1. Please contact Kelly Blake or Sally Ann Friedman if you would like to help: benefit@hillcrestpta.org.
Thank you to our first Gold Sponsors, ADVENTURE TIME and Heidi Marchesotti!
We truly appreciate your continued support and generosity!​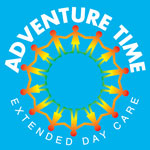 ---
Shop with Scrip for Hillcrest

Introducing PrestoPay with online order submissions.

PrestoPay™ is a convenient way for your families to pay for their ShopWithScrip® orders online. Through PrestoPay, GLSC will debit their designated bank account for the face value of the order, plus a $0.15 convenience fee.
This is a great way to update your orders online and avoid printing order forms and writing checks. Please see the attached information flyers for directions. It just takes a few minutes of your time to sign up and then you will have the ability to access all the convenience Shop with Scrip offers. Including reloads of your most used merchants. Orders will still be placed through Hillcrest PTA and will be returned within a couple of days.
The final order for this year will be placed on Thursday June 5. Since this is the last order of the year and we are getting down to the wire all orders must be submitted online via PrestoPay no later than June 5.
All_in_One_Flyer .pdf GettingStarted-HIllcrest Shop with Scrip.pdf presto pay 9-10.pdf

Contact Ann Zollicoffer (scrip@hillcrestpta.org) with questions.
---
Online PTA Donations can be made here
---
Hillcrest Event Calendar Brochure - available
here
(pdf)
---
Registration forms, emergency kit order forms, etc. are available here (2104-15 school year information coming soon).
New Fundraising Programs!


Amazon Shopping Rewards
Attention all you Amazon shoppers! Before you buy anything from Amazon, click on the Amazon.com shopping link logo on the right. Going to Amazon from the Hillcrest PTA website will ensure that 4-8% of the money you spend will be donated to the Hillcrest PTA. Tell your neighbors and family too. Bookmark it as one of your favorites! Want to know more about other Scrip/RetailPrograms? Click here.
2013 - 2014 School Hours
School hours have changed!
Welcome to the new school year! Please note the changes in the school hours schedule below. This info is also posted on the Handbook page. Whether you're a new or returning family, please review the Handbook page for other important info like arrival/dropoff procedures, parking, and attendance.
Regular Days
Minimum Days**
Grades
Arrival Time
Dismissal Time
Arrival Time
Dismissal Time
K - 5
8:30 a.m.*
2:50 p.m.
8:30 a.m.*
1:15 p.m.
6 - 8
8:15 a.m.
2:39 p.m.
8:15 a.m.
1:09 p.m.
(Please note that this schedule is subject to change. Check back periodically.)
* At 8:28 am, grades K-5 will form a circle on the yard for the daily opening ceremony.
** Minimum days (early release days) are Wednesdays and a few additional days assigned by OUSD. Please check the school calendar or the weekly Yellow Pages newsletter for updates.